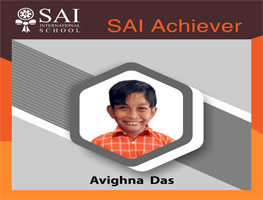 Congratulations!!
Our SAIoneer Avighna Das has managed to get six gold medals at district and state level  kid's Olympiad.
He has secured the medals for the Subjects- Maths,  English, EVS for   Kids Olympiad 2019-20 secured Gold in all subjects.
Wonderful news and SAI Angan is very proud of his achievement!